OK, so maybe you're not feeling going with super-inexpensive simple food or spending tons of time and money on gourmet ingredients. Fair enough. My third Payback Time theme is the most incredibly obvious one, but also pretty fun: Green. For money.
I know.
But come on – a money theme is awesome! It's like St. Patty's Day without the shamrocks or the hangover! (Though green beer would be really kitschy and theme-appropriate, so I'm not against it.)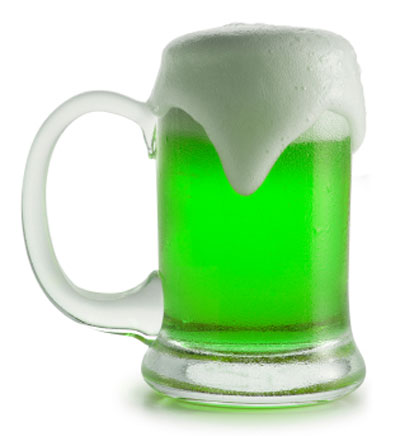 Throw yourself into the obviousness and use green tableware, string some Monopoly money as a welcome banner, and  slip a dollar sign ring on your lovely hand.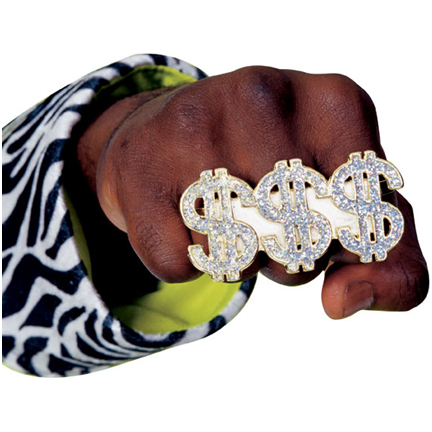 It will let the universe know that you're ready for true wealth.
Cucumber tea sandwiches. Cucumber slices and cream cheese on crustless bread.
Salad, with any toppings you like.
Cookies with green icing
Green jello
Green cocktails, such as margaritas or apple martinis
Green beer
How do you make green beer? I thought you might ask that.