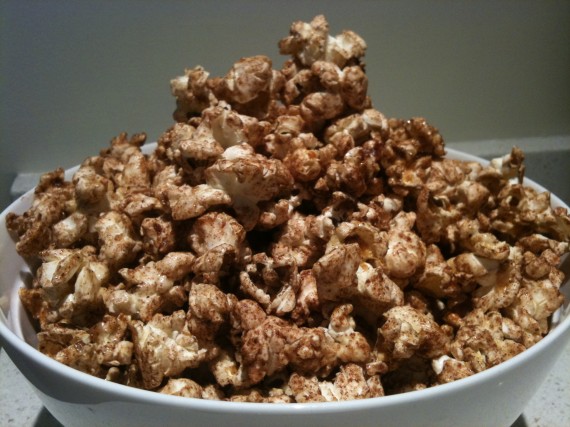 This cinnamon, ginger and honey popcorn is so nice because it's a little bit sweet from the honey and cinnamon, but it's also a little bit savory from the ginger and salt. I made it intending it to be an appetizer for pasta with brown butter, but I think it would also be really yummy as a post-meal sweet snack.
Adapted from Cooks.com
one bag plain microwave popcorn, no butter added
6 tablespoons unsalted butter
2 tablespoons honey
2 teaspoons cinnamon
1/2 teaspoon ginger
1/2 teaspoon salt
1/4 teaspoon cloves
1/4 teaspoon nutmeg
Melt the butter, add the honey into the butter and mix. Pour over the popcorn and toss until evenly coated. Mix spices together in a bowl and sprinkle over the butter-coated popcorn evenly, tossing until coated.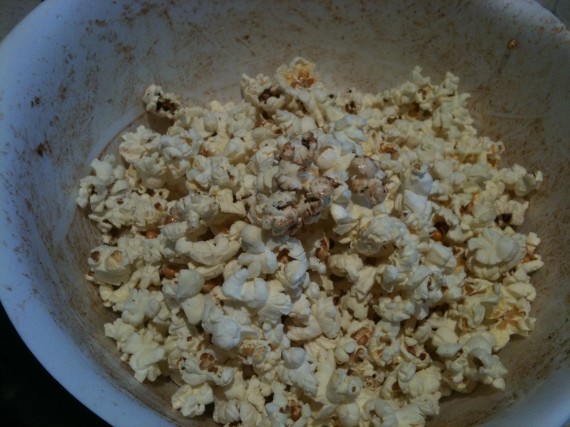 Spread popcorn on a cookie sheet in one layer and bake at 275 degrees for ten minutes.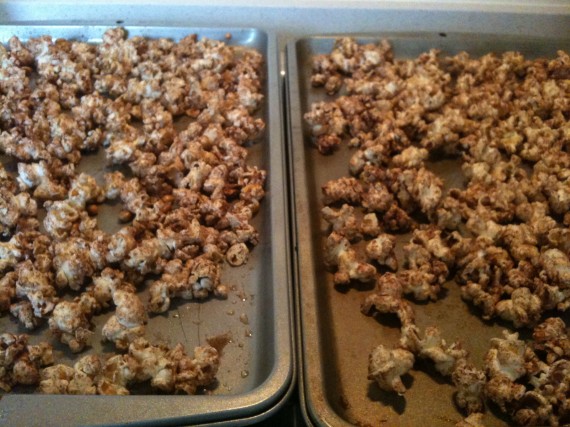 Munch away and enjoy!