Watching four hours of TV – even the Olympics – makes me want to munch junk food indiscriminately and without attention to the total amount consumed by the end of the evening, so to (try) to avoid that, I made this dip and crudité in hopes of filling up on tasty veggies instead.
I whipped this up for the Super Bowl and for the Opening Ceremonies, and it was a big hit – which is saying something when it's competing with nachos, cake, brownies, chips, etc.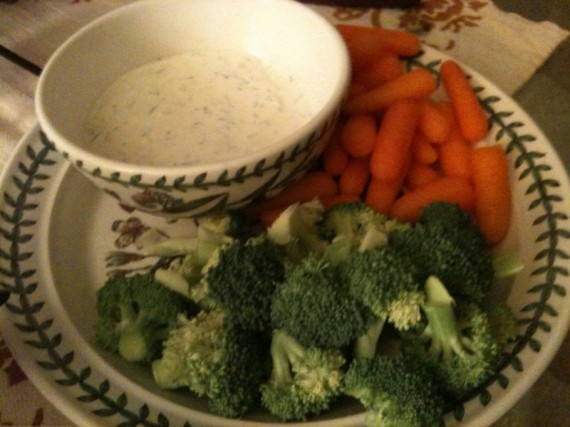 Dill, Sour Cream and Onion Vegetable Dip
Adapted from Recipezaar
Don't forget vegetables for dipping – baby carrots, broccoli florets, red and yellow peppers, snow peas, or cucumbers are all great choices.
one 16 ounce container of sour cream (I used full fat, but feel free to try lower fat sour creams)
3/4 cup mayonnaise
1/3 of a sweet yellow onion, minced
one small container of baby dill (about 1/4 cup before chopping)
1 1/2 teaspoons Worcestershire sauce
1/2 teaspoon garlic powder
1/4 teaspoon salt
1/2 teaspoon Vege-Sal
Mix the sour cream and mayonnaise together. Yes, I made this in a very unattractive plastic tupperware because I was bringing it over to my mom's later for the Opening Ceremonies and didn't want to dirty an extra dish. I'm practical like that.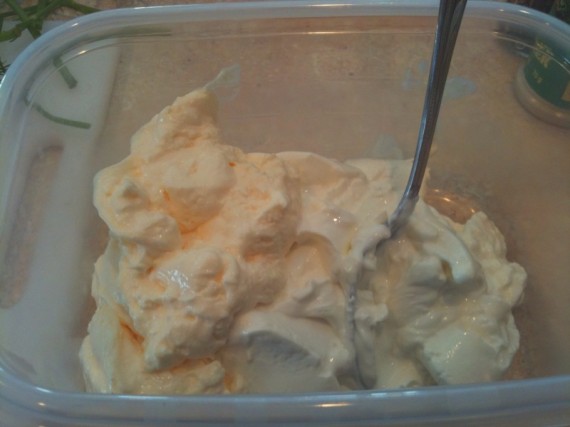 Remove the dill leaves from the stalk.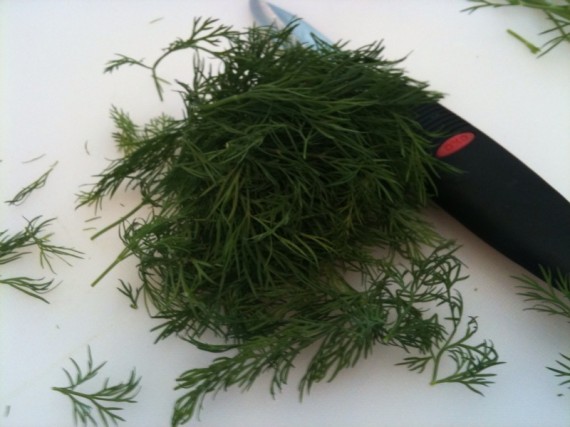 Chop finely.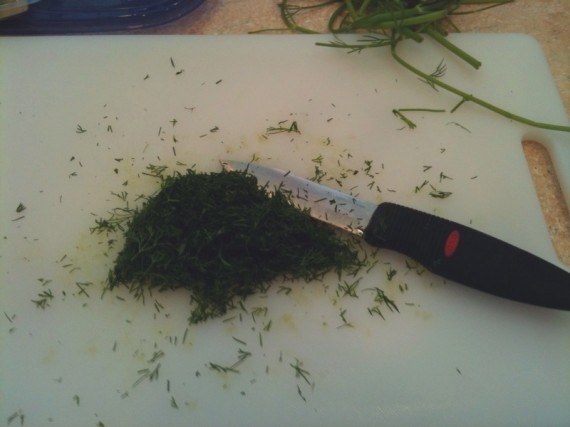 Chop the onion and add, along with the Worcestershire sauce and salts. Mix thoroughly and add seasonings to your taste.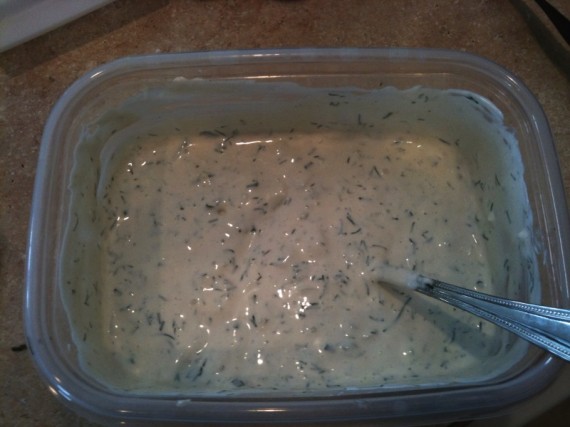 Chop up whatever veggies you chose and dunk away!