The table covering was just a runner of blue paper, over which I placed ribbon-wrapped candlesticks and a paper-wrapped vase filled with yellow and white flowers.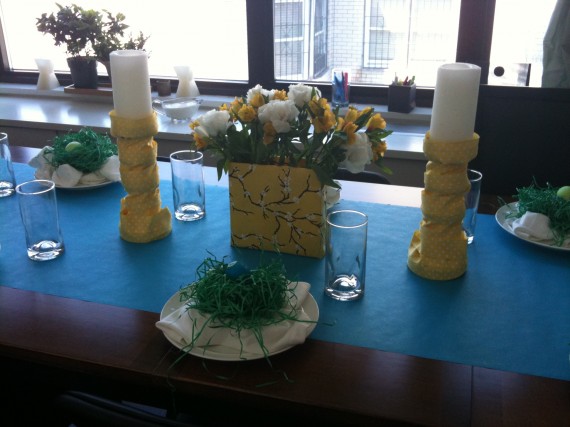 The candlesticks I wrapped with the cutest yellow and white polka dotted ribbon. Using a lot of double-stick tape, I started at the top and wound it around until the bottom was covered and looked billowy and lovely. SO easy. Just make sure you have a lot of ribbon – I must have used 5 yards per candlestick.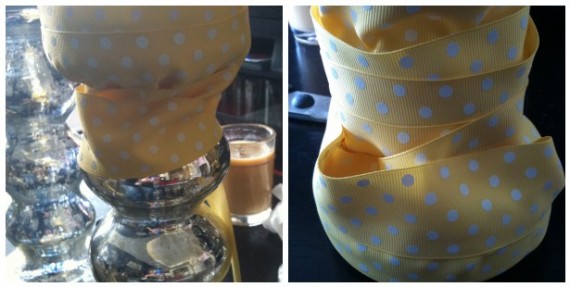 I wrapped the vase with this thick Japanese-style paper that I found, and I think it ended up working really nicely with the polka dot candlesticks. You wrap a vase just like you would a present, and just cut the top corners so you can fold them down with tape and make a clean top edge.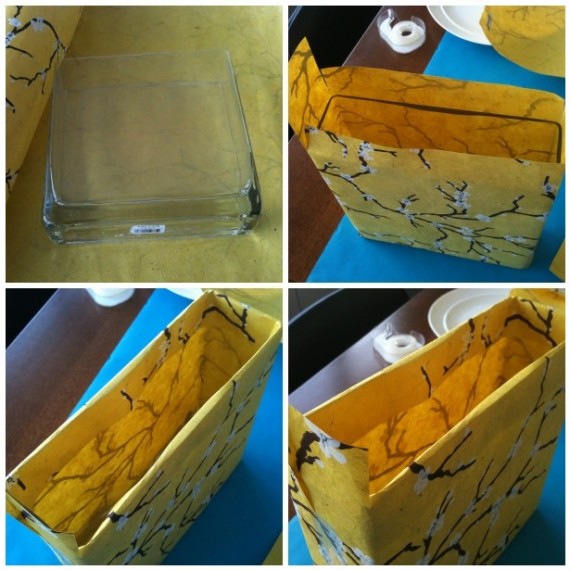 Tomorrow: the brunch menu!