This table is so simple, but it still SCREAMS holiday, and wintertime, and celebration! I love it.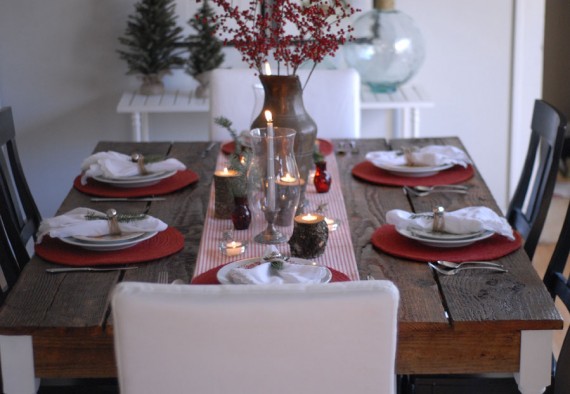 Even if you don't have all the red accent plates and placemats – I mean, seriously, you know I'd just throw down some nice matte red wrapping paper and call it a day – the napkin treatment is easy and really makes the holiday statement for you. You can get these little bells at any place with Christmas tree gear, and then all you need is some kitchen twine and a sprig off the Christmas tree or from outside.
So easy, and so festive.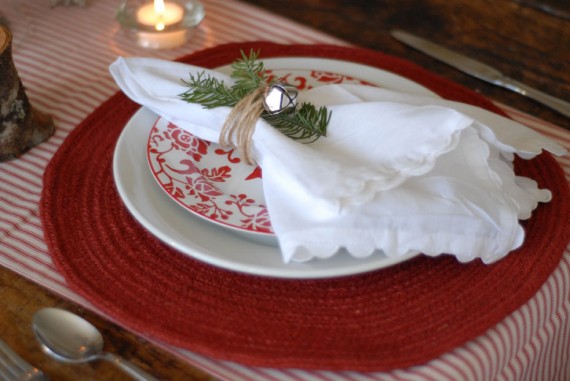 If you don't have kitchen twine, just use some ribbon instead. It'll be even more colorful.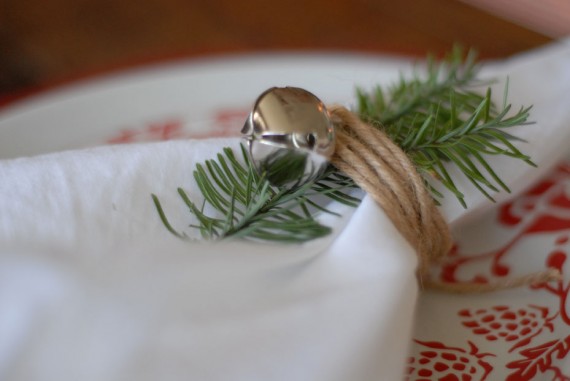 Throw some votives around the table, stick a few more sprigs of greenery in vases, and you're all set!
I might use this design idea for a dinner party I'm giving my family between Christmas and New Year's…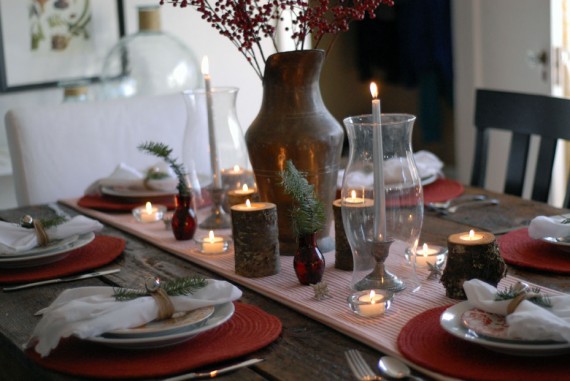 All photos from Restored Style, via The Sweetest Occasion. Restored Style bought most of the tableware at Pier One, so if you're into this look exactly, check it out.