I was preoccupied with Payback Time last week and didn't tell you all about my dinner party! It was my dad and I, a good friend of mine from home and her parents, who were also good friend with my parents back in the day. Clear?! Ha.
I got excited about this blue, white and chocolate color scheme, and bought this gorgeous paper at the paper store around the corner with which to wrap vases for the table.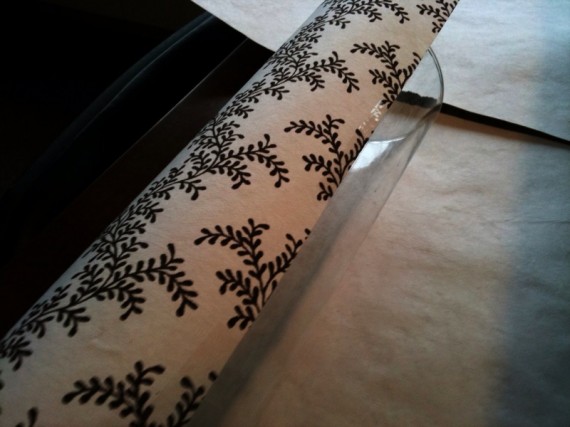 Which I filled with fluffy white flowers and paired with blue-silver placemats.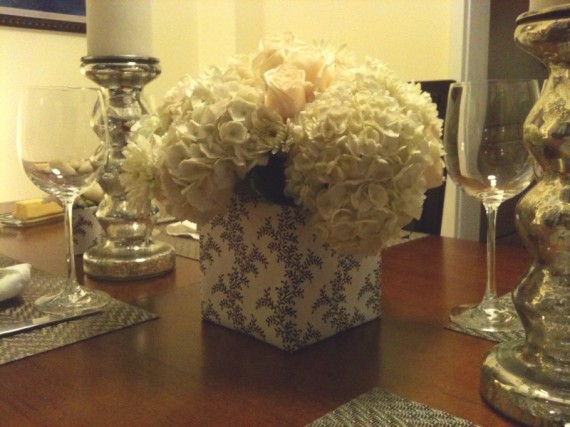 I made simple placecards out of gorgeous chocolate-colored paper and a white gel pen.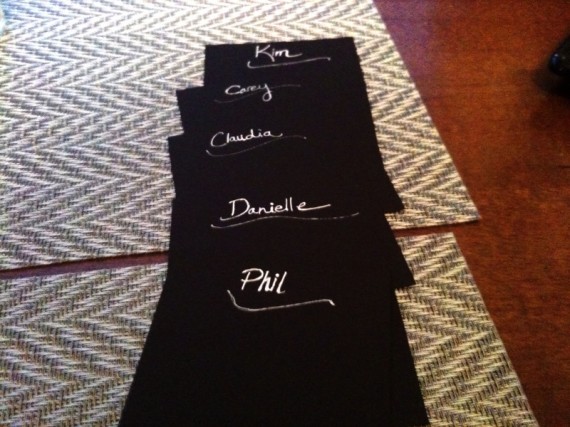 And placed them inside a napkin envelope – which I didn't iron! I ran out of time. There was nothing to do but just go with the wrinkly look and hope it worked in a casual way.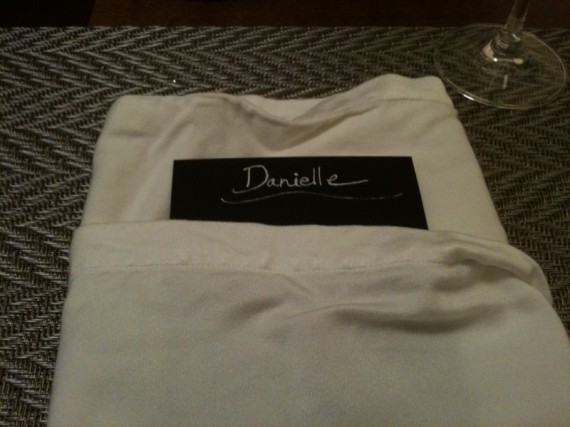 I think it worked okay. It's the least complicated table I've designed in a while, and I liked the minimalist simplicity that it had.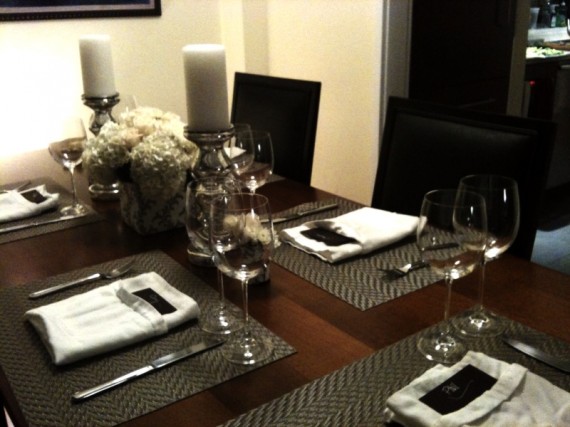 I'll post the menu and recipes soon!