I LOVE high tea. It makes me ridiculously happy. It is the girliest of parties, requiring floral teacups, pink jams, tiny sandwiches, and outstretched pinky fingers. It is also a great cocktail-type of party to throw, due to the aforementioned tiny sandwiches. Add some champagne and everyone will be as ridiculously happy as I am about tea parties.
There is even an entire book about tea parties, written by Susannah Blake, and I don't know anything about it except that the cover looks gorgeous. I want to go to there.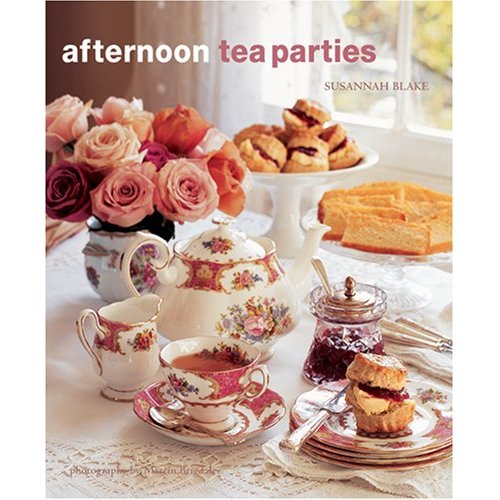 A walled garden just begs for tea to be served within it, doesn't it? A civilized table set amongst the wildness of ivy climbing the walls and flowers growing amok.
There is tea served in the garden in Kamala Nair's new book, The Girl in the Garden, which arrives in bookstores June 15. And that's all I'll say – now you know there is a garden, and tea is poured within it, and you still know nothing about who drinks it or why. Plot twists, you are safe with me!
For book clubs or friends who just want an excuse to get together, a tea party at any time of day would be absolutely lovely. An evening tea party, with champagne and cupcakes, would be gorgeous; or go the traditional afternoon route for a bit of girly weekend fun.
A tea party is easy to put together, also. I quickly searched Martha Stewart and found the yummiest twists on the classics:
And then there are the obvious: cucumber and butter (or cream cheese, or mayonnaise) sandwich, egg salad sandwich, and chicken salad sandwich.
YUM.
For something fun to add to the sandwiches, any of these fancy potato chip appetizers would play on the typical overly fancy foods usually served at tea parties.
Don't forget cakes or cones with clotted cream and a nice jam or two. You could make the scones (here is one of Martha's recipes) or I personally feel fine about buying them, if you have a bakery near you that makes them.
Brew a little tea and you're all set for a grownup tea party and The Girl in the Garden.