This was the final brunch table! I kind of loved it, I'll admit it. Easter-y without being cheesy. I was dying easter eggs at 1am the night before, but you know how you have to suffer for fashion? Sometimes you have suffer for pretty tables too :)
I was inspired by Martha Stewart Living's April issue to put sticky vinyl letters on eggs and then dye them. Unfortunately, my letters didn't stick very well and the dye got under a few of them.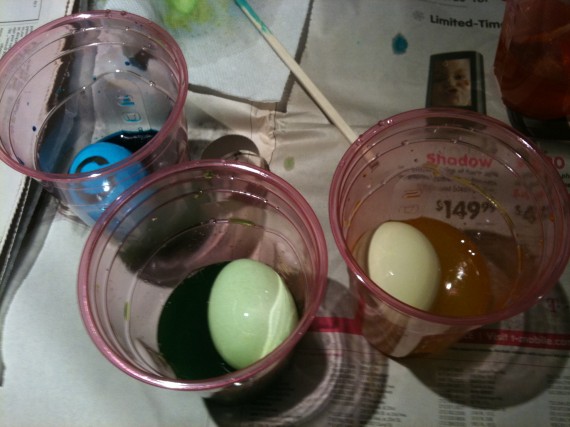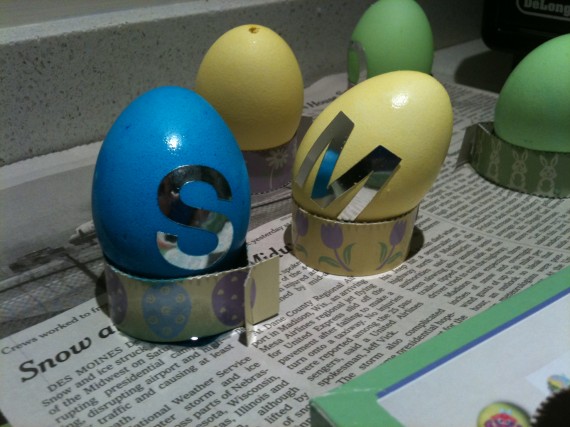 But no matter…I wrote in the rest of the names with a gold pen and hoped the fuzzy letters made for extra charm.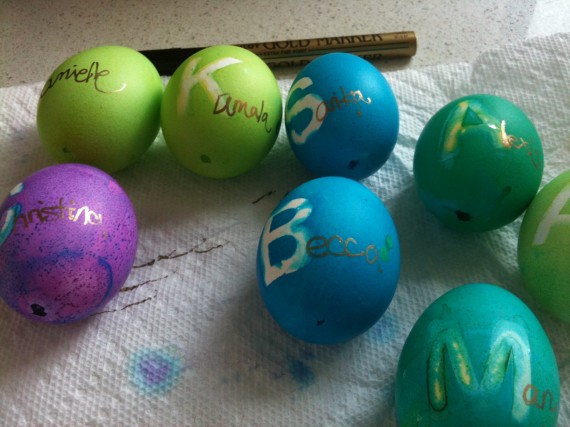 Tomorrow: napkin nests for the egg placecards!