My family is visiting NYC for the weekend, so naturally we went shopping yesterday while enjoying the perfect spring weather. At Rockefeller Center we found this chocolate shop window: (please excuse the slight fuzziness – all I had was my iphone)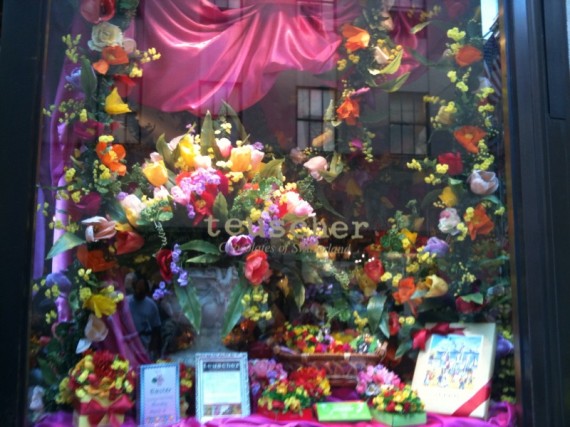 It's an explosion of jewel tones, of rococo fabric and flowers – and wouldn't it be fun to just have a table covered in every color under the sun? Forget the color schemes and coordinations: just use COLOR. Love it.
Happy Easter and Passover, everybody!