I'm so lucky that I have a wonderful friend with an apartment in the middle of New York City – with a working fireplace.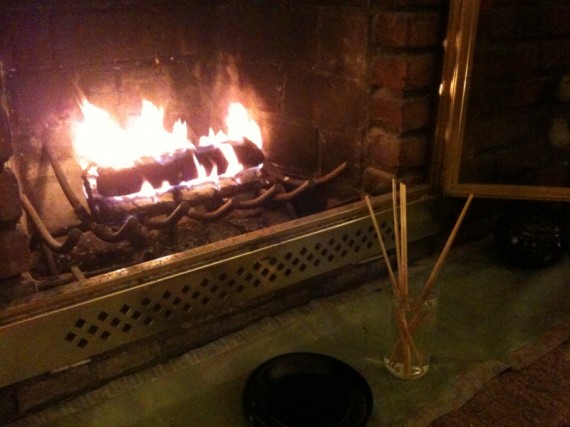 That's right, kids. Real logs and everything. And she used it to throw an intimate s'mores party! If you have a fire source of some kind, I highly recommend it.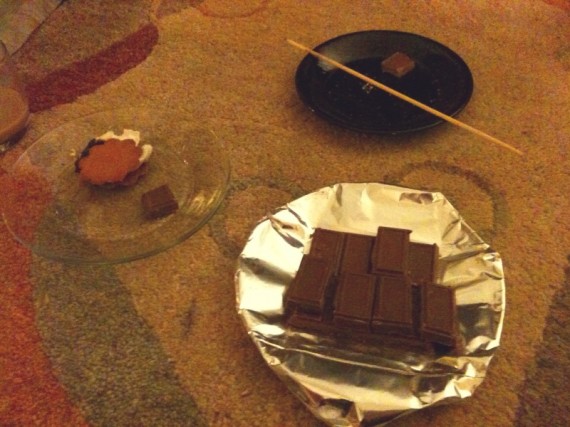 Instead of graham crackers, she used thin ginger cookies and they were purrrrrfect. I can never go back to normal grahams again.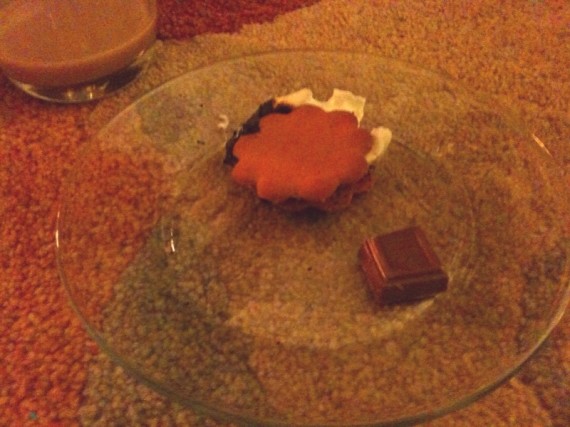 For extra yumminess, pair the s'mores with White Russians (or as The Dude calls them, Caucasians). I make them with skim milk instead of half-and-half, and just a touch of vodka.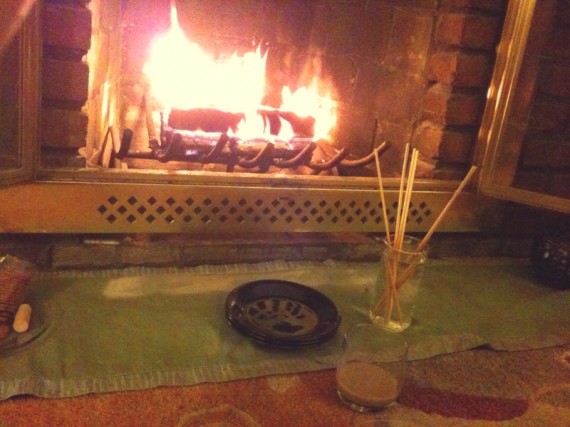 All we could talk about was how the fire made the party. Something about staring into it makes you feel like there's a purpose to you being there.