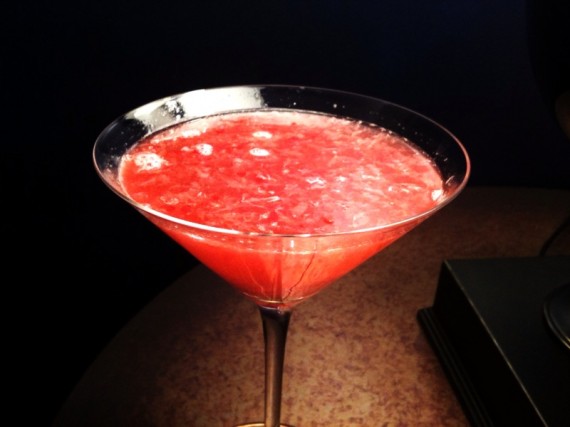 I've been trying to invent a margarita that doesn't have any real sugar and actually tastes good. It's been so tough, guys: I've been working on it and working on it . . . and working, and working some more because you really never know when a little tweak will make a drink far better and the only way to know is to taste every single test cocktail multiple times. Quality control is serious here at BB&B. Don't let anyone ever tell you throwing parties isn't terribly hard work.
Lime juice is stultifyingly sour, and there's no way around needing a sweetener if this drink is going to taste good. I used Splenda as the sweetener, but please use Stevia or Equal or whatever your sugar substitute of choice is – or if you want a little real stuff, go for the honey or agave syrup. Whatever you like best.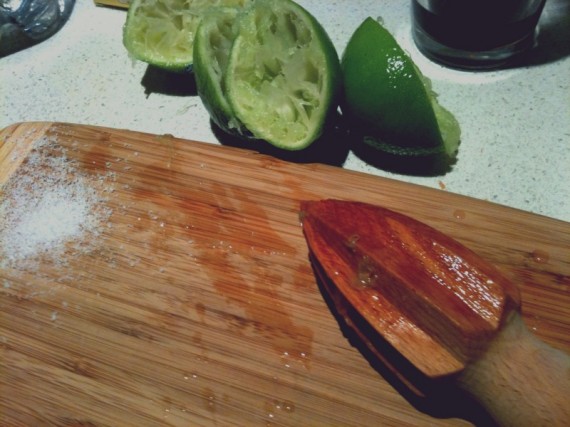 Furthermore, if you're a regular follower you know that I like cocktails stiff and tart. I used 2 teaspoons of Splenda in mine, and it made for a tart drink but still very quaffable. If you prefer sweeter cocktails, start with 3 teaspoons and keep adding until it tastes ridiculously yummy to you.
Raspberry-Lime Skinny Margaritas
4 raspberries
2-5 teaspoons Splenda
juice from 1 lime
2 ounces (1 shot glass) good silver tequila
4 ounces (2 shot glasses) sparkling water
Place raspberries in a sturdy-bottomed glass and add the Splenda. Muddle together with a muddler or the back of a spoon.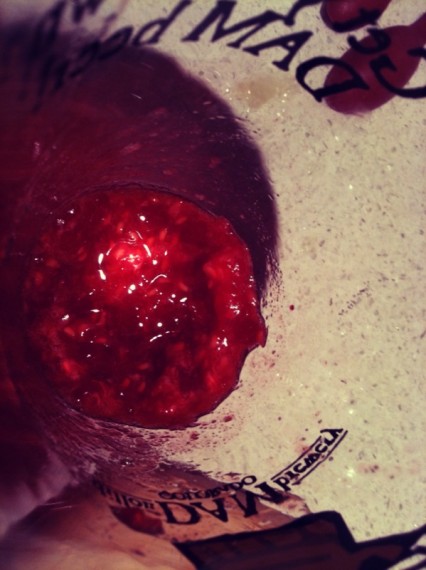 Add lime juice, tequila and sparkling water and mix thoroughly. Pour into a pretty glass, if you like that sort of thing, and enjoy.