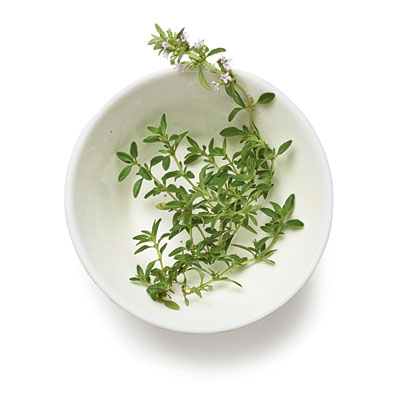 Cooking Light came up with some ways to use classic ingredients in new ways: cinnamon, soy sauce, peanut butter and several others.
My favorite idea of theirs is to use thyme and Parmesan cheese in savory waffles or pancakes – how yummy and unusual for a dinner party! I would top them with sauteed mushrooms, maybe in a creamy sauce with a little chicken, if you like that sort of thing, and a dollop of creme fraiche on top. Mmmmmmmm!! Of course, you could leave the chicken out for a vegetarian meal, or even replace it with some soy veggie crumble for a little heartiness.
I can't find a recipe I like for what I have in mind – I'm just going to have to try it out and see if I can get it right. This one is closest, though I wouldn't fry the chicken first: Creamy Chicken with Mushrooms.