Things happen later when you're on vacation. Like brunch that my sister and her boyfriend meant to start 11:30am yesterday actually started at 1:30pm. No matter – I'm a lover of breakfast foods any time of the day. Pancakes, scrambled eggs, fruit salad and turkey sausage taste just as amazing after noon.
I threw together my mom's various placemats and accoutrements – it's fun setting the table with someone else's stuff; like I got to go shopping and come up with all new color schemes. Ridiculous things such as this make me happy ;)
Anita, our octogenarian dog, wore her Christmas sweater – which seriously has the ugliest color scheme, like whoever knitted it just used all the leftover yarn and threw it together in a haphazard pattern. But they were being sold to support the humane society and was the last one left, so what can you do. Plus, she is a dog. She doesn't care.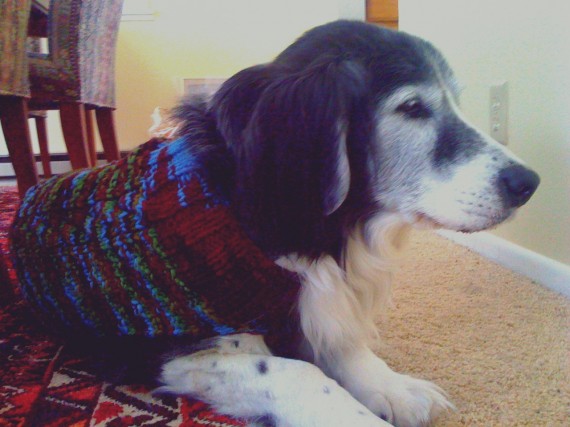 And the food was classic.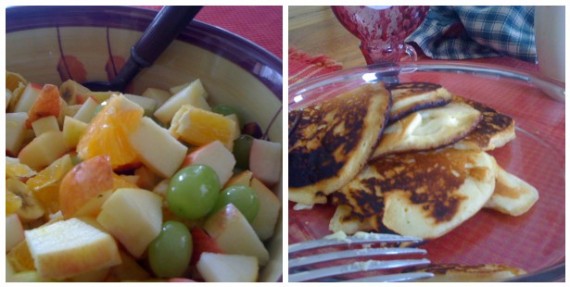 We got going late because the night before we inaugurated the first annual Griswold Family Christmas Vacation Pub Crawl, themed after the paradigmatic movie National Lampoon's Christmas Vacation, which is possibly the funniest Christmas movie ever made.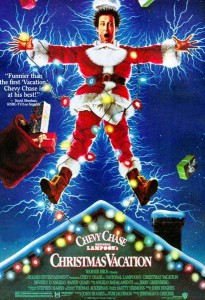 There were two standout costumes that deserve publicity:
My sister, who looked beautiful and wholesome making pancakes from scratch in the morning: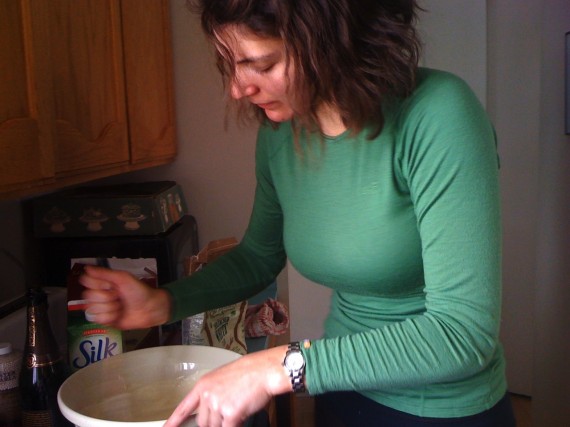 Looked like Audrey Griswold, the daughter, the night before – in full on leopard print sweater and 80s leather jacket that we got for $2 at the thrift store.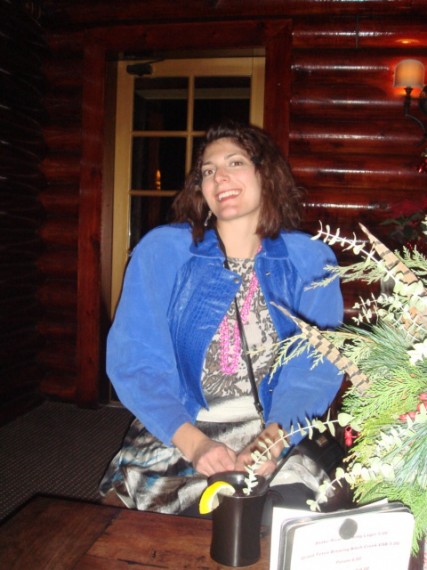 And Michael, who made soft tasty scrambled eggs in the morning: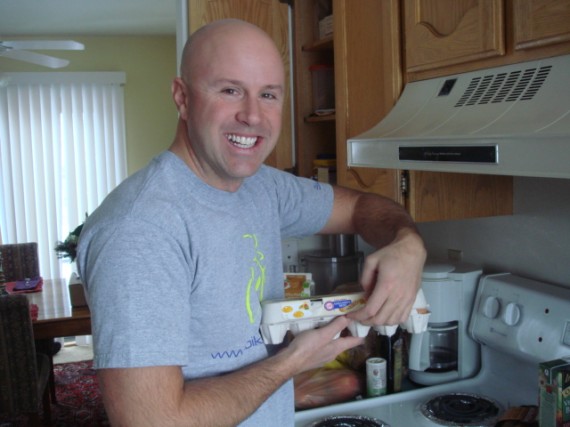 Embodied Clark W. Griswold the night before, with the killer squirrel on his back (though I didn't get a photo of it):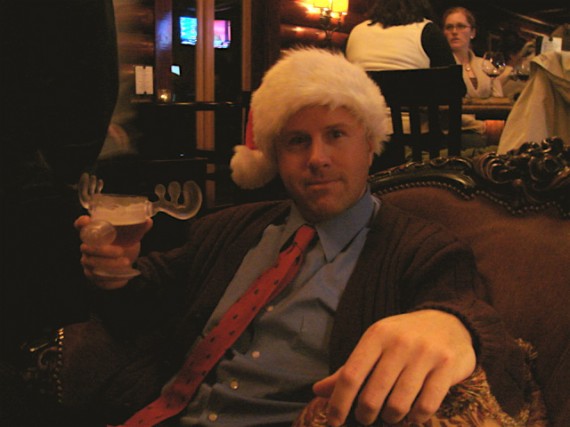 Yes, Michael and I did drink out of the Wally World glasses the whole night, which was just as awesome as it sounds. I admit that none of us even made it to the end of the Pub Crawl, but I figure failure is in true Christmas Vacation spirit and only appropriate.  Next year…
Next year we might even get it together enough to have it before Christmas! Ha!